Birds, seals and seal safari on the isle of Fanø
My name is Søren Brinch. I am a guide and the founder of National Park Safari. I guide curious and adventurous people around Denmark´s national parks.   I am 17th generation in the old skippers´town of Sønderho, which was formed and developed by my ancestors.   Twenty years of experience based on fifty years´of passion for nature make me one of Denmark´s most qualified guides. I guarantee magic moments in the Wadden Sea National Park and all other national parks in Denmark. I know precisely where nature and animals present themselves from their most magnificent side. Since 2000 I have been guiding more than 4000 people to unique experiences all over Denmark, and my biggest joy is to see the light in their eyes, when they see the most spectacular animals and birds in their natural habitat. Please contact me here
Testemonials til Nationalparksafari
Vores gæster kan lide det, de oplever på vores ture.
Jane 01.09.2022
Lieber Sören,
für unsere Kinder und mich war der Ausflug mit Dir ein wundervolles Erlebnis. Dein Respekt vor jedem Lebewesen und der großartigen Natur beeindruckt uns sehr.
Die Robben in ihrem natürlichen Umfeld zu erleben bleibt uns unvergessen.
Wir haben außerdem so viel gelernt.
Im Notfall wissen wir, wie wir Muscheln "ernten" können.
Vielen Dank!
Beim nächsten Besuch in Dänemark ziehen wir gerne wieder mit Dir los.
Jane mit Felix und Jonas
Alessia 30.12.2021
My family and I can't stop thinking about the majesty of the nature we met in Sonderho. Unique landscape for us, where you can feel the power of the planet. We were very lucky to have come across such a great lover of his land and its natural environment. Thank you, Soeren for the great tour, BELLISSIMO!
Alessia, Walter, Arianna e Diana
Alessi 23.11.2021
Hi Soren,
I was thinking about our fantastic tour right this morning. We will never forget the experience, such a beautiful landscape, gorgeous nature, amazing companion! Only your tour was worth our short visit to Denmark… Thank you really very much, you have been an excellent guide!
Regards from Italy, Alessi
Luka 27.7.2021
The trip was very nice! I enjoyed watching the seals as well as other animals such as birds and crabs. The information provided on the trip regarding the animals and the wadden sea was very interesting as well. Overall I definitely enjoyed the trip and would recommend it 🙂
Best, Luka
Hej Søren
1000 tak for en fantastisk naturoplevelse mandag aften (5 skestorke-turen 😆) min datter mener, du måske ved, hvor vi kan finde ensian blåfugl her på Fanø…. er det rigtigt?
Kh Anne og Henrik 🦋
Ilka und jungs 27.7.2021
Lieber Søren, vielen Dank für die interessante Robbensafari heute Vormittag. Es ist uns eine Freude, Dich kennengelernt zu haben!
Vielleicht sehen Lieber Søren, vielen Dank für die interessante Robbensafari heute Vormittag. Es ist uns eine Freude, Dich kennengelernt zu haben!
Vielleicht sehen wir uns heute oder morgen Abend noch einmal zur Safari, um die Schlaflieder zu hören 

Sei herzlich gegrüßt
Ilka & Jungs
Thomas og Maria 27.7.2021
'Stor naturoplevelse for både store og små. En fantastisk tur i Vaden, hvor Søren nærværende og indlevende fortalte om sæler, fugle, området mm.
Vi var meget trygge hele vejen igennem, Søren var hele tiden opmærksom på det omskiftelige vejr.
Søren og sælsafarien har vores bedste anbefalinger.
Tak for en god oplevelse!🦭 God sommer ☀️
Anna, Karl, Thomas og Maria
Kære Søren, Nationalparksafari 16.07.2021
Jeg skriver til Dig for på Egne og Børnenes Vegne at takke Dig meget stort for en Fantastisk og
uforglemmelig Oplevelse for Livet. Du begavede os på den korte tid sammen med Dig i Vadehavet så enestående, fængslende og betagende, at jeg ikke tidligere har oplevet lignende. Du er den mest brændende ildsjæl jeg har mødt på Livets Vej, og det er Jeg Dig meget Taknemmelig for.
Jeg er sikker på, at Du er mindst Danmarksberømt for din unikke fortælleevne – at kunne levendegøre og formidle som Dig er en Gave som kun få har fået. Du leverer og pakker den Gave ud på allersmukkeste vis – til børn,unge og de lidt ældre som mig.
En hjertelig tak for en uforglemmelig Dag i Det smukke Vadehavet fra Familien Hasselbalch. Jeg håber meget, at jeg / vi igen kommer til at møde Dig – i Vadehavet eller på en af Dine Ulveture.
Kærlige hilsener
Hans, på vegne af Familien Hasselbalch
PS: Også mange hilsener til din dejlige og vidende søn – William – hvor er Jeres forhold smukt og givende.
Kære Søren, Nationalparksafari 17.07.2021
Sikken dog en helt fantastisk og unik oplevelse. Fanø og Vadehavet med dets dyreliv er jo fuldstændigt uovertruffent, og det var en på alle mulige måder helt fantastisk god, sjov og spændende tur. Endnu engang tusinde tak for turen og for at dele dette med os alle, det vil jeg glæde mig til at opleve igen.
De bedste hilsner
Merete
Kære Søren.
Tak for en spændende tur. Du var en meget entusiastisk og vidende guide.
Kh. Harriet
Hej Søren.
Jeg vil bare sige tusind tak for al din hjælp og guidning, det var helt perfekt, og virkelig en dejlig
oplevelse. Det er ikke sidste gang, jeg har besøgt Fanø.
Mange hilsner
Mette
Kære Søren,
Tusind tak for en super sælsafari i går. Det var en stor oplevelse at se sælerne samt få en masse ny viden om naturen og dyrelivet på Fanø. Og det var bestemt også en positiv oplevelse at møde dig og dine to "assistenter". Entusiasme smitter.
Mange hilsner, Camilla
Kære Søren,
Tak for din fantastiske guiding af vores familie; man mærker at du er lektor ved siden af, for du formår at få os alle med på en fantastisk rejse på bare 2 timer, hvor en verden af viden, sammenhænge og storhed åbnes lige foran os.
Du er enestående.
Knus og kram fra Peter
Vi var i dag på Sælsafari med Nationalpark Safari og Søren.
Vi havde en fantastisk dag.
Søren er et meget rart og varmt menneske, som ved alt om Vadehavet og omegnen.
Hans indlevelse er helt fantastisk, og han fortæller vidt og bredt om Vadehavet, omegnen, fugle og sæler. Hans viden er enorm.
Han giver sig god tid til, at forklare om det vi spurgte om, og går gerne i dybden.
Vi kan helt klart anbefale Sørens ture. En guide, der er nær og tæt på naturen, som de mennesker han har med sig. Det er som at være på tur med en god ven.
Mvh
Ayoe og Martin
Dear Sören,
we do not want to end this day without expressing our cordial gratitude for you. It was a real pleasure and highlight of our holidays to get to know you and being on the Sealsafari
What a high level of passion, friendlyness, knowledge and hospitality. We are truely enriched and glad that our ways have crossed. Thank you so much!
– All the best, Annette, Sebastian & Kids
Patricia Simonsen fra Rejsebloggen "Rejs med et smil – Travel with a smile" – Lær anbefalingen HER
… Hvis ikke anbefalingen er tydeligt i teksten ovenfor, så lad mig sige det helt klart:
En sælsafari med Søren er en kæmpe oplevelse, da manden er en ildsjæl og et omvandrende leksikon for Vadehavets dyreliv.
Hallo Sören,
vielen Dank für die tolle Robbensafari auf der Insel Fanø.
Es war ein atemberaubendes Erlebnis die Robben und Seehunde so nahe zu sehen
Die Erläuterungen zum Thema Robben, Seeadler, Möwen, Wattenmeer und die uns ständig vom Meer entgenkommenden Schmetterlingen waren faszinierend.
Man spürte das Thema Natur und Tiere eine Herzenssache ist.
Auch den Kindern hat es sehr gut gefallen.
Unser Fazit tolle Tour im Wattenmeer die man erlebt haben sollt die Super geleitet wird und viele schöne Eindrücke hinterlässt.
Viele Grüße die Familie mit dem kleinen weißen Hund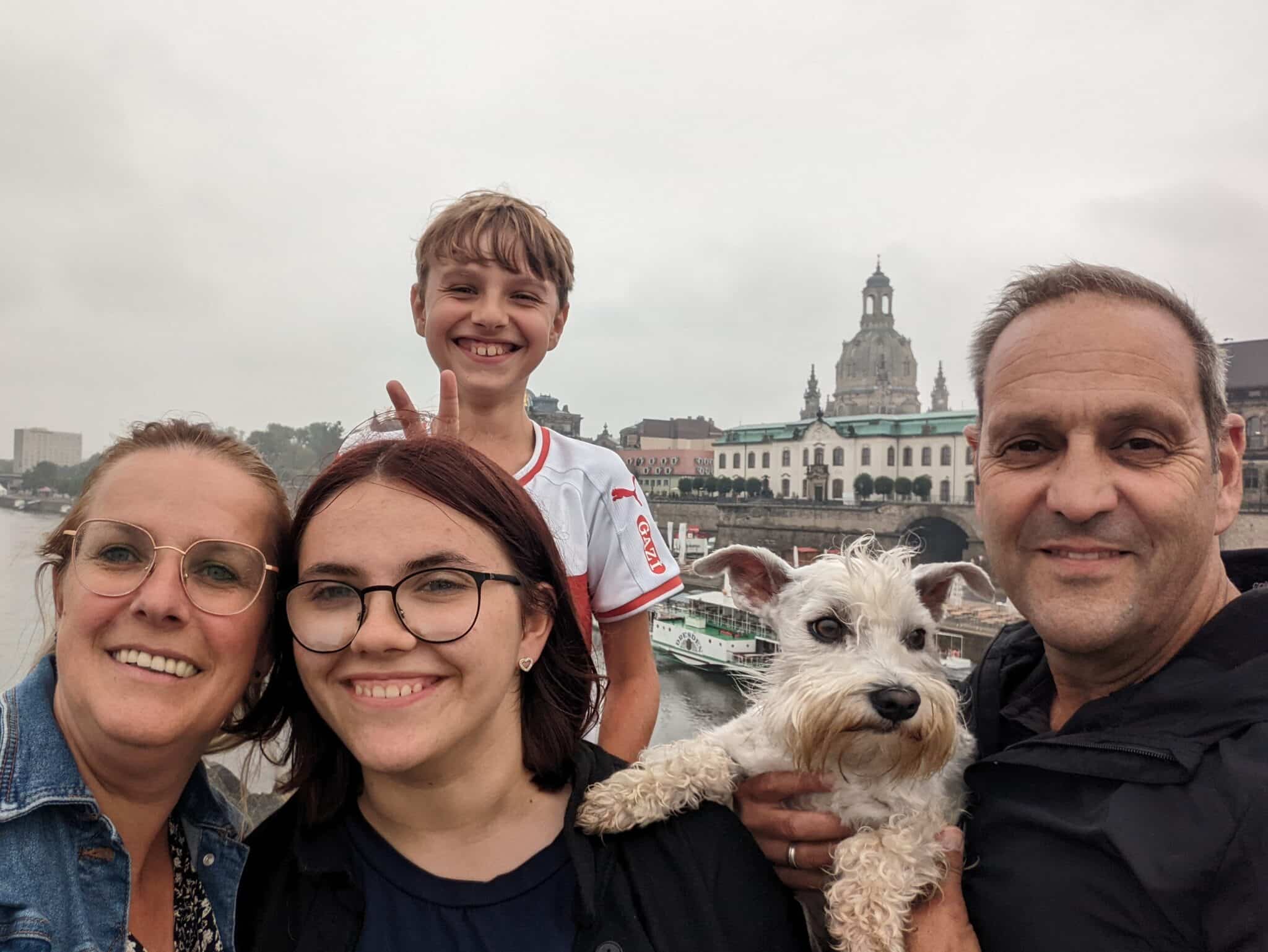 Lieber Sören!
Vielen Dank für deine gute Führung durch die wunderbare Wattlandschaft auf Fanö.
Es war so schön die Seehunde und Robben in der Natur zu beobachten. Dank deiner sehr guten Ausrüstung waren sie ja auch hautnah. Auch deine Erzählungen über all die anderen Wattbewohner waren sehr interessant.
Wir hatten große Freude dabei zu sein!
Liebe Grüße, Susanne und Freunde